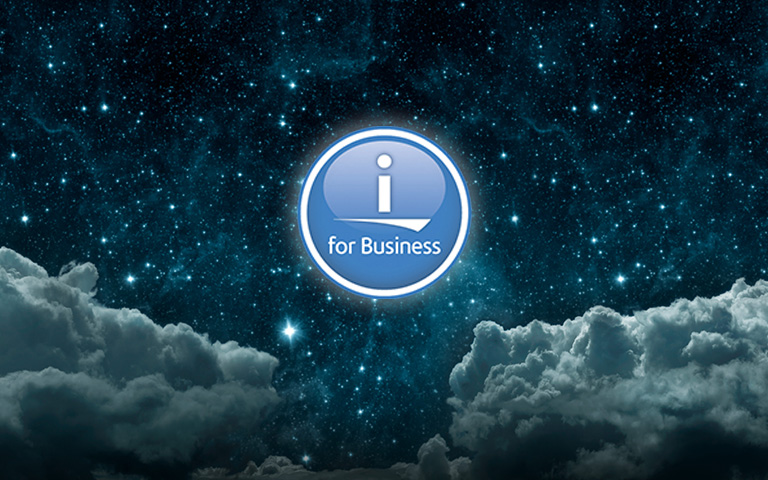 IBM has estimated that up to 50% of its SMB customers will be using cloud services within 3 years. There are many reasons to take a serious look at the cloud, and the level of flexibility and efficiency that it can provide now, and in the future. Let's take a look at some of the reasons why to move your IBM i workload to the cloud:
Support for IBM Workloads: The expertise that used to exist for IBM i (AS/400, System i) workloads has greatly diminished, but there are companies that still need to find support for these platforms. Many can't afford to maintain the day-to-day staffing required for these systems, but with a managed cloud, you can have an IBM i-certified engineer managing your system – without the cost of a salary and benefits.
Scalability: Buying new IT hardware requires managers to estimate their capacity needs years into the future — then buy all of capacity NOW! The beauty of the cloud is that you only use what you need, and you only pay for what you use, eliminating risk and expense. Plus, you have the ability to scale both capacity and performance up and out as your needs change.

Learn more about our IBM i Cloud solutions
Cost Savings: IBM i users can have significant savings because there are no maintenance contracts, hardware management costs or sales tax, as with hardware purchases. Cloud hosting could cost a fraction of the entry-level IBM Power System – and give you better performance. The cloud also offers a shift from capital expenses to operating expenses; it's easier on monthly budgets, while leaving your capital funds for other business-critical projects.
Availability: Costly downtime can be detrimental to a business, and some businesses never recover from a disaster. With a business continuity plan, your system is always available and easily recoverable from the cloud. Plus, availability with many cloud providers (including SIAS) is guaranteed through an Service Level Agreement (SLA). That's reliability you can count on.
Security:  The SIAS cloud offers security controls both at the data center and system level that meet most compliance standards and are often better than a company's on-premise protocols. With our cloud, you'll have IBM i certified professionals managing system security such as, compliance standards, vulnerability monitoring, software updates, PTF's and more. And, you can still have the same level of network control as your on-premise system by using hosted firewalls and security software. The cloud offers the same or better security than an on-premise system.
Advanced Features: In the cloud, workloads are more independent of hardware resources; you can make business-driven decisions by dynamically reallocating resources to applications as required to better match changing business needs or handle unexpected levels of demand. Examples include IBM VIOS and Flash Copy that are readily available on the cloud, but would be prohibitively expensive on a traditional system.
The SIAS IBM i cloud is built on enterprise-class IBM hardware and software and managed by IBM i certified professionals. Want to learn more about migrating your IBM i workload to the cloud?
Get a Free Assessment