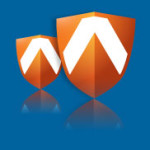 9 Reasons IBM Sees a Shift to the Cloud
In today's reality, businesses are continually challenged to cut costs while also increasing performance in order to remain competitive. Technology has been a key component in enabling businesses to streamline their processes and reduce waste.
Reducing Costs for IT Recovery Services
Many organizations are not implementing IT recovery services because they believe they are too expensive to implement and maintain. This white paper discusses how to realize these benefits using cloud-based technology.
Efficiently and Effectively Managing Data Growth
According to Gartner, an average organizations data grows at the incredible rate of 40% per year. Learn the strategies you take to efficiently and effectively manage the massive data growth that's expected over the next several years.
5 Reasons to Consider DRaas for IBM i
Thanks to advancements in cloud computing and disaster recovery software, there are more choices than ever before for more simplified, cost effective datacenter protection.