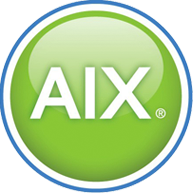 ezHost
IBM i Series / as400 Cloud Hosting
Our cloud hosting solution provides full time scalable compute, storage, and network infrastructure resources needed to run your mission critical workloads on our enterprise class infrastructure. ezHost removes the burden of the typical hardware lifecycle management of on-premise systems by replacing the cost of support, maintenance, system administration, space, power and cooling with a predictable monthly expense. Our ezHost services are backed by a clear and well-defined SLA guaranteeing performance, availability and access.

Performance
Guaranteed performance with the latest AIX technologies and dedicated resources for your business.

Scalable
Resources and performance are designed to seamlessly scale system, processor, memory and storage as needed.

Customizable
Solutions are customizable to meet client's unique requirements.

Security
Get the enhanced security of dedicated, isolated network, compute and storage layers that are monitored 24×7.

IBM Support
AIX Support (SWMA) is included.

OS Updates
Support levels available that include all PTFs and OS Updates.

Software Bundles
Get licensed programs and utilities from IBM and 3rd party application providers bundled with your hosted system.

Competitive Pricing
Starting at $300 per month. Subscribe only for the resources and performance required and scale as needed.
How we achieve our SLA
We meet, and often exceed, our SLA because:
The SLA has well defined terms with guaranteed availability
We utilize extremely reliable enterprise hardware and software features
All equipment is housed in tier 3 data centers
We include 24/7 monitoring with 24/7 NOC and SOC
Our systems are fully redundant
Our experienced, expert staff are always available
Our Clients Are Industry Leaders
And this is what they say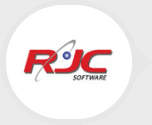 "My partnership with SIAS and RJC's movement to the "Cloud" has simply been flawless. The move was quick and our software applications are running without any problems. This will be a big milestone for RJC and a tremendous benefit to our customers."
Bob Cagno
President, RJC Software