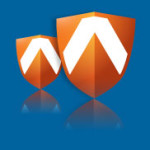 Hal Schwartz, CEO
In his role as CEO of Secure Infrastructure & Services (SIAS), Hal provides leadership and direction for the company.
He co-founded ABC Services in 1994 with Tom Kempster and currently serves as vice president where he is responsible for the strategic direction of the company, operations, business development, and sales.  Over the past two decades, he has honed his expertise in IBM business systems, business continuity and helping organizations increase IT performance while reducing costs.
Hal is also founder of Systems Trading Incorporated, a technology leasing company established in 1997, where he serves as the company's CEO and president.  Prior to founding these two businesses, Hal was with CAC Leasing for six years, where he started a lease asset sales division in 1991.  This division was established shortly after he earned his bachelor's degree in business from California State University in San Bernardino.
Chuck Piluso, Vice President
Prior to Data Storage Corporation (DSC), Mr. Piluso founded North American Telecommunication Corporation, a facilities-based Competitive Local Exchange Carrier licensed by the Public Service Commission in 10 states, serving as the company's chairman and president from 1997 to 2000.
Between 1990 and 1997, Mr. Piluso served as chairman & founder of International Telecommunications Corporation, a facilities-based international carrier licensed by the Federal Communications Commission. Mr. Piluso founded ITC in 1990 and grew it from two to 135 employees with $170 million in revenues in 1997. The company had operations and agreements in many countries including Russia, Israel, Ukraine, United Kingdom, Dominican Republic, Chile and Canada. During his tenure, Mr. Piluso grew the company to the fifth largest facilities-based international carrier in the USA within five years. Mr. Piluso's career in the telecommunications industry began in 1978 when he joined ITT Corporation's Telephone Equipment Division.
Over the years, Mr. Piluso was promoted from sales to sales management, marketing and business development in ITT's Long Distance Division until 1984. He left ITT to become the general manager of the New York region for United Technologies Communications Corporation. In that position, Mr. Piluso managed union technicians, sales, installation and customer service.
Currently, Mr. Piluso serves on the Board of Governors at Saint John's University and the Board of Trustees of Molloy College.  Mr. Piluso earned his bachelor's degree, Master of Arts in political science and public administration and Master in business administration from St. John's University.  He also served as a professor in the University's College of Business from 1986 through 1988.
Chuck Paolillo, CTO
In his role as CTO, Chuck has been instrumental in the design, implementation and operation of the SIAS infrastructure. His vast knowledge of enterprise systems, network infrastructure and regulatory compliance acquired over the past 20 years in the IT industry have driven the core design of SIAS' scalable, reliable and secure infrastructure.
Joining ABC Services in 1995 as a systems engineer for IBM Power Systems, it was quickly realized that Chuck's strengths revolved around researching and integrating new technology into existing environments where it made immediate positive impact on system performance, reliability and functionality for ABC Services' customers. As technology has changed over the past 20 years, his approach to keeping up and staying ahead of technological advances has helped keep ABC Services at the leading-edge with their offerings and now the same benefits apply to SIAS.
In addition, Chuck has a wealth of expertise in security and regulatory compliance, where he has assisted companies with infrastructure designs that have exceeded their goals for SOX, PCI and HIPAA compliance. Chuck also maintains several advanced technology certifications for IBM – Power Systems, PureFlex, Networking, Security and SAN Storage, as well as Microsoft MCSE, Linux, Citrix, VMware VCP and DT-VCP, Cisco CCNP, Juniper JNCIS, and many more.
This variety of knowledge and experience has been instrumental in Chuck's transformation from an excellent high level engineer to an IT executive and true technology visionary. It is his drive and vision that will keep SIAS offering solutions that outperform and exceed the expectations of SIAS customers.